Welcome to the Promo Section!
Below are pictures and a short News Release/Biography to be used in advertising. Just click and copy the pictures to your media device and "cut and paste" the News Release for your advertising needs. If you would like posters for advertising your event, please contact us at the information below to request them or simply go to the "CONTACT" button on the web site, fill out the information and submit any requests you may have. Thank You!
Toto 2 Music * Box 1* Alton, Kansas 67623 - Phone - 785-346-8202 Facebook: www.roger.cooper.524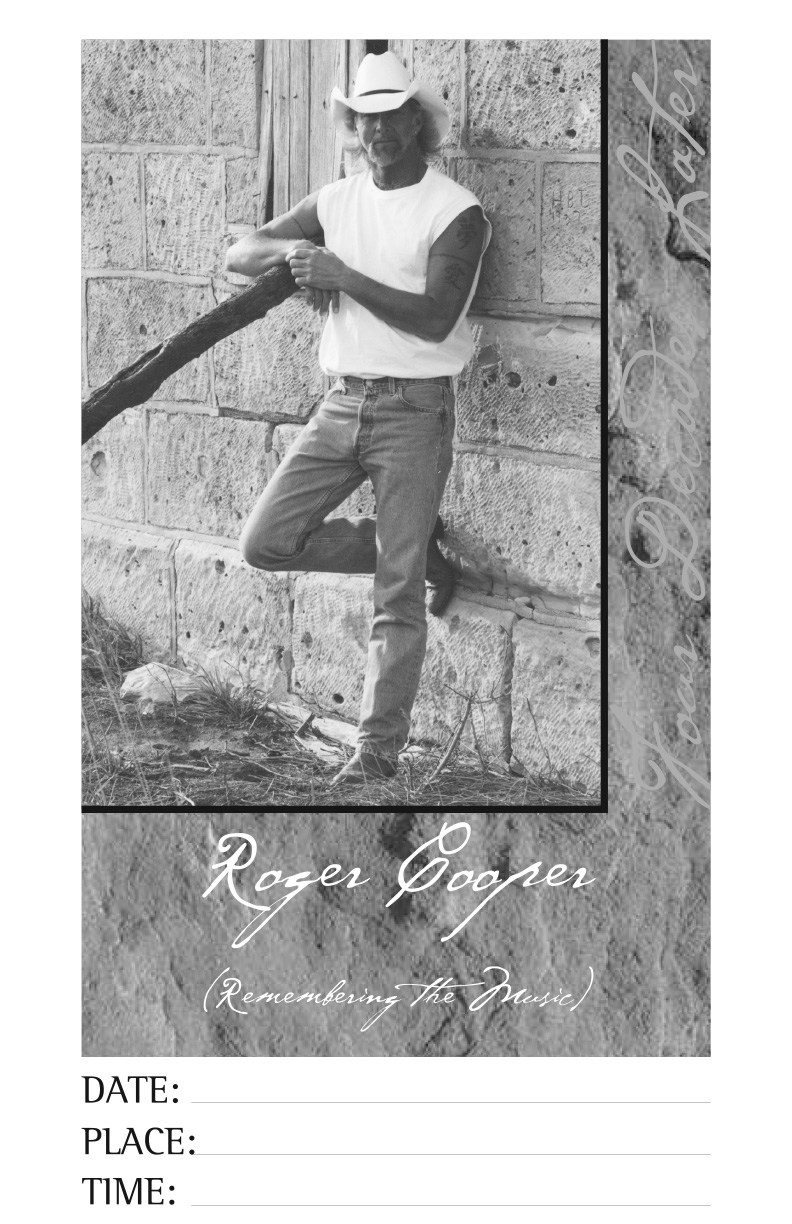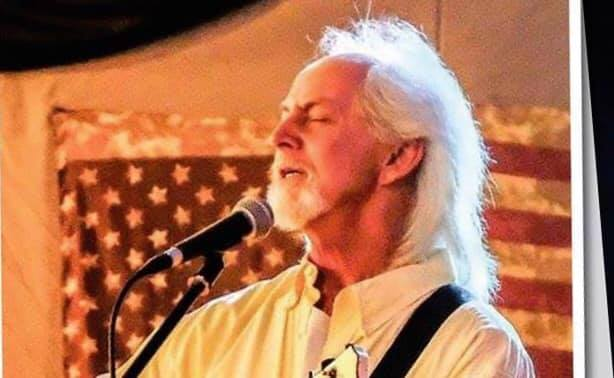 Roger Cooper…"Musicianary…a Musician on a Mission!"
Roger Cooper is one of those artists who you have probably not heard a great deal about but yet is known by many. A native Kansan, he grew up and worked on the family farm and furthered his education at Kansas State University. Along with working on the farm, he juggled both his obligations to the family businesses plus he continued to pursue his love of music. As his music career began to escalate and doors began to open, his decision to pursue music as his life and passion…and yes…his "mission" became not only a "Junior High Dream" but a reality.
Throughout his 50+ year career, he's performed hundreds of concerts world-wide, in schools, fairs, rodeos, churches, music festivals and other events. He and his wife Gwen moved to Nashville where he continued to record and tour, was a session player, studio vocalist and a songwriter.
"FUN", "INSPIRATIONAL", "HEART-TOUCHING"! Just a few words that describe a Roger Cooper performance as he takes his audience on a musical and inspirational journey.
"Armed" with only a guitar, he "captures" an audience with his infectious personality, his stories and his smooth, distinct voice as he plays songs from classic rock, country and Gospel plus his own songs in a unique blend which appeals to everyone! Playing classic hits from the 60's and 70's such as "American Pie", "Happy Together", "Mr. Bojangles, "Cat's in The Cradle", "I'm A Believer", "Sweet Caroline", "Old time Rock and Roll"….to contemporary favorites like "I Can Only Imagine", "If Nobody Believed In You", "Don't Laugh At Me", "You're Gonna Miss This" and also his love of Contemporary Worship and timeless Hymns , Roger shares not only his music...but his life with an audience…truly a Musicianary on a Mission!

With 18 albums to his credit, he has written numerous songs, did session work for and played with some of country, gospel and pop music's biggest stars such as George Strait, Rascal Flatts, Tim McGraw, B. J. Thomas, Mark Farner (Grand Funk Railroad), Roger McGuinn (The Byrds), Philip Bailey (Earth, Wind and Fire), Davy Jones (The Monkees) Michael W. Smith, Steven Curtis Chapman, Amy Grant, plus many other artists and performers in all genres of music.
Even with all his impressive credits and while he maintains a "scaled-down" schedule with concerts and speaking, he has always desired to be known as a "light" rather than a "star"! That's why he continues to maintain a low profile and prefers the "moon light of a clear Western Kansas sky over the "stage lights" of a concert auditorium...and he still proudly considers himself to be a "home-grown musician" from Kansas!!