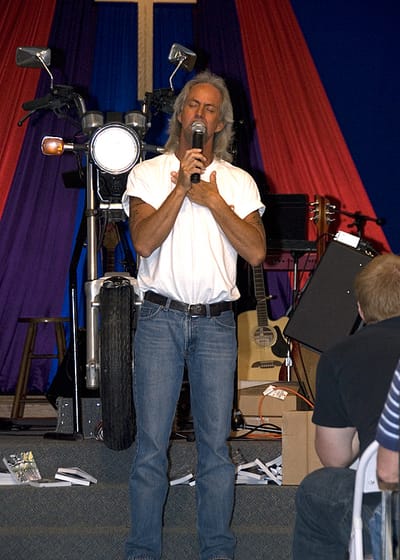 ROGER COOPER..."A KANSAS ORIGINAL"
Roger Cooper is one of those artists who you will not hear a great deal about. Throughout his 50+ years of touring and performing, being signed to record labels, and traveling all over the world, he refused to go "Big Time" and chose to maintain a low profile, down-home approach to his performances and his music career; to maintain being a husband and father...preferring to go the small rural communities and be a light rather than a star.
A native Kansan, he grew up and worked on the family farm and has lived in western Kansas for most of his life where he attended grade school in Osborne, Whitfield Country School (a simple one room school...no running water and out houses), Logan Jr High and then graduated from Norton High School. Upon graduation, he furthered his education at Kansas State University in Manhattan, Kansas.
Roger has been married to his wife for over 48 years and even though the Coopers lived in Nashville for some time where he was heavily involved in the music industry; writing, recording, producing, being a session drummer, guitarist, and vocalist...they returned to their "Western Kansas Roots" and live on their farm outside of Alton, Kansas. While Roger's musical travels took him on the road on a regular basis, Roger's wife, Gwen was in the restaurant business for over 25 years, owning and operating VERY successful restaurants in the western Kansas communities of Edmond, Bogue, Hill City and Alton.
The couple have three children, Kayla Atkins and husband Shawn, FT. Leavenworth, Ks, Kendra Yoder and husband Clayton, Hill City, Ks, and Kyle Cooper and wife Lisa, Honolulu,Hawaii....plus they have 9 grandchildren and 3 great-grand-kids...truly the loves of their lives!!
In spite of the predominately "unknownness" of his 50+ years of recording and performing, this unknown Kansas Original has released 18 albums, has appeared and performed with some of country, gospel and pop music's biggest stars. Artists such as George Strait, Tim McGraw, B. J. Thomas, Mark Farner (Grand Funk Railroad), Roger McGuinn (The Byrds), Philip Bailey (Earth Wind and Fire), Davey Jones (The Monkees), Barry McGuire ("Eve of Destruction" fame), Michael W. Smith, DC Talk, Steven Curtis Chapman and Amy Grant to name a few, plus he's performed at countless county and state fairs, music festivals and performed in concerts around the world. Even with all these impressive credits however, he considers himself to be a "Musicianary...a musician with a mission"!
One would think that living in Kansas and farming for years, that Roger's musical influence would be "Classic Country"; artists like Hank Williams, Ray Price, Johnny Cash, Conway Twitty, Waylon Jennings and Willie Nelson!? On the contrary, his musical journey began in the 60's as he watched the debut of the "Fab Four" (The Beatles) on The Ed Sullivan Show on Februry 9th,1964. His musical influences became The Beatles, Herman's Hermits, Paul Revere and The Raiders, Cream, The Rolling Stones, Santana, Three Dog Night, Chicago, Santana, Grand Funk Railroad, Creedence Clearwater Revival, and a "juke box full" of other rock and roll artists and groups!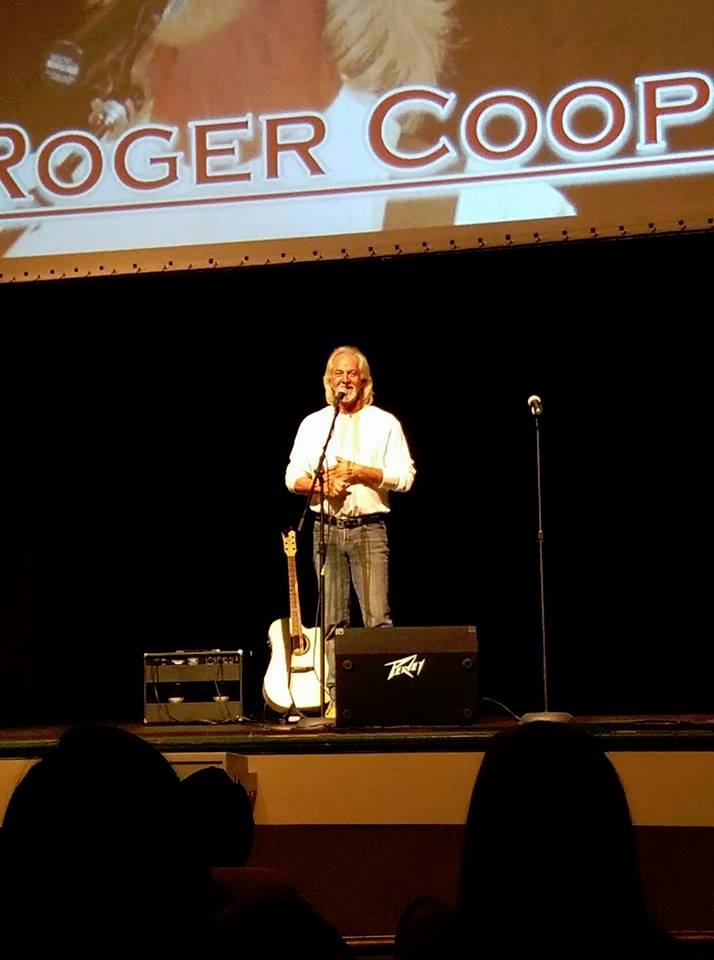 "Armed" with just his signature white guitar and his voice, he can immediately "capture an audience" with his own unique style of musical performance. He incorporates classic hits from the 60's and 70's such as "American Pie", "Turn, Turn, Turn", "Cat's in The Cradle", "Old time Rock and Roll"; "Sweet Caroline" and many other songs; Contemporary Country favorites like "Don't Laugh At Me", "Little Girl", "If Nobody Believes In You", "You're Gonna Miss This"; plus he has a way of weaving his own original music, Gospel music, classic hymns and worship into the evening...a unique blend of music which has also been a huge part of his life..along with the other "good stuff"! (Smile!)
Whether it's is churches, rodeos, community events, concert halls, state or county fairs, Roger has a unique way of connecting with each person in the audience, whether 3 or 93! The way he relates with people through his music, and his stories is indication that the message of music from the heart is timeless and that an "Original Hippie" from the 60's" can connect with the "millennium generation"! He is truly a "Musicianary...a Musician with a Message!" But whatever he sings know this...a Roger Cooper concert will be full of fun, music, and above all, a focus on our families, friends and enjoying the life that God has give us!!